Children and Family Ministries
Though Sunday School is not currently offered, we do offer Godly Play during worship each Sunday and host regular family events. Contact Director Julia Librizzi at kalamazoofumc@umc-kzo.org for information about our programming for children.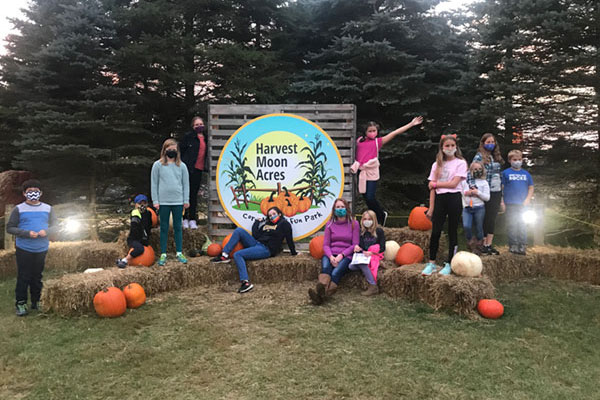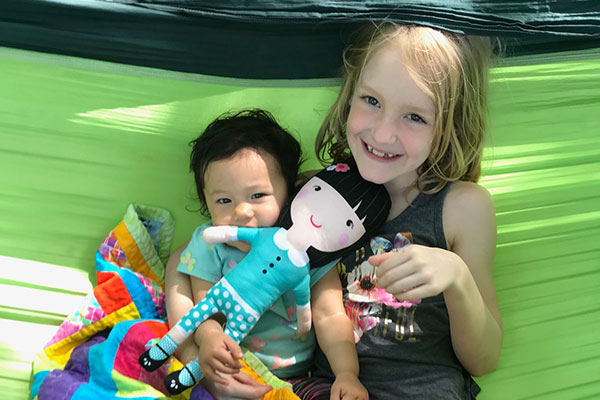 Current Children and Families Ministry activities:
Godly Play is both a worship and educational experience, based on a multi-sensory telling of a Bible story, a time for "wondering" about how the story connects God with our own lives. We invite you to join Ms. Julia in the Family Room following the children's blessing for a Godly Play story each week.  Please contact kalamazoofumc@umc-kzo.org with any questions.
The Tween Group meets once a month for conversation, prayer and fun. The goal is to have this maturing group of children become a close-knit group that can pray together, support each other, and connect to our church and God in a fun way.  Please contact Ms. Julia for upcoming dates.
Music opportunities include the First Beats choir. First Beats is currently meeting in person most weeks.
Family Foundations is an ongoing offering targeted at the parents of young children. This class has created a greater sense of community among the parents of young children in our church.  Magen Lindstrom and Katy McGinnis serve as coordinators. Contact us at kalamazoofumc@umc-kzo.org for information on upcoming events.
We plan an amazing number and variety of Family Fun Nights as well as other events. Watch our church communications or contact Ms. Julia for upcoming family fun events.
The Children and Family Ministries Team is working to provide trained, screened adults to lead the following programs:
A beautiful space on the second floor called The Arches is the place where children and their families gather each Sunday September – May for fellowship, refreshments, and a brief worship service before individual classes begin.
A safe and secure nursery is available each Sunday during worship and Sunday School.
We have a multi-sensory, imaginative worship experience for children during most worship services. This is called Godly Play and is based on the Montessori approach through the work of John Berryman.  Children will leave sanctuary worship after "The Child Within Us All" for Godly Play. They may be picked up in room 200 by their parents at the end of worship.
Family Fun Nights are held on a regular basis. Watch for details in the First Word or Around the Corner.
Vacation Bible School is typically held each summer as a cooperative venture with other Bronson Park churches.
Music opportunities include First Bells and First Beats choir. These groups provide music monthly in the sanctuary worship service.
Family Foundations is a group for parents of young children. They meet most Sundays, September through May, after worship in room 304.
We have well trained and fully screened volunteers who make these ministries possible. They also have a written manual for keeping children safe at church.
Youth Ministry at FUMC
Most Youth Tribe meetings are happening outdoors with proper safety precautions in place, but some gatherings do take place on Zoom.
The Youth Ministry at FUMC, known as "Youth Tribe" is a space for 7th – 12th graders to come together for Christ Centered community, where is each one is valued, loved and accepted. Youth Tribe meets most Sunday evenings at 6pm during the school calendar year where we study scriptures, dig deep into current events and issues, discuss movies, play games, and build deep and meaningful relationships with one another. Youth Tribe is a place where each student is free to be authentically who God has created them to be. Of central importance to the Youth Tribe of FUMC is a long standing tradition of participating in Appalachian Service Project where youth head down to Appalachia for one week in the summer for a mission / service experience working on home repair and learning about rural poverty. As part of our intention to share the love of Christ with young people and families, we commit to ensuring their safety and protection by requiring all adults who volunteer with our youth ministry to be Safe Sanctuaries trained and certified.
To learn more about our youth ministries contact Pastor Matt Weiler at kalamazoofumc@umc-kzo.org